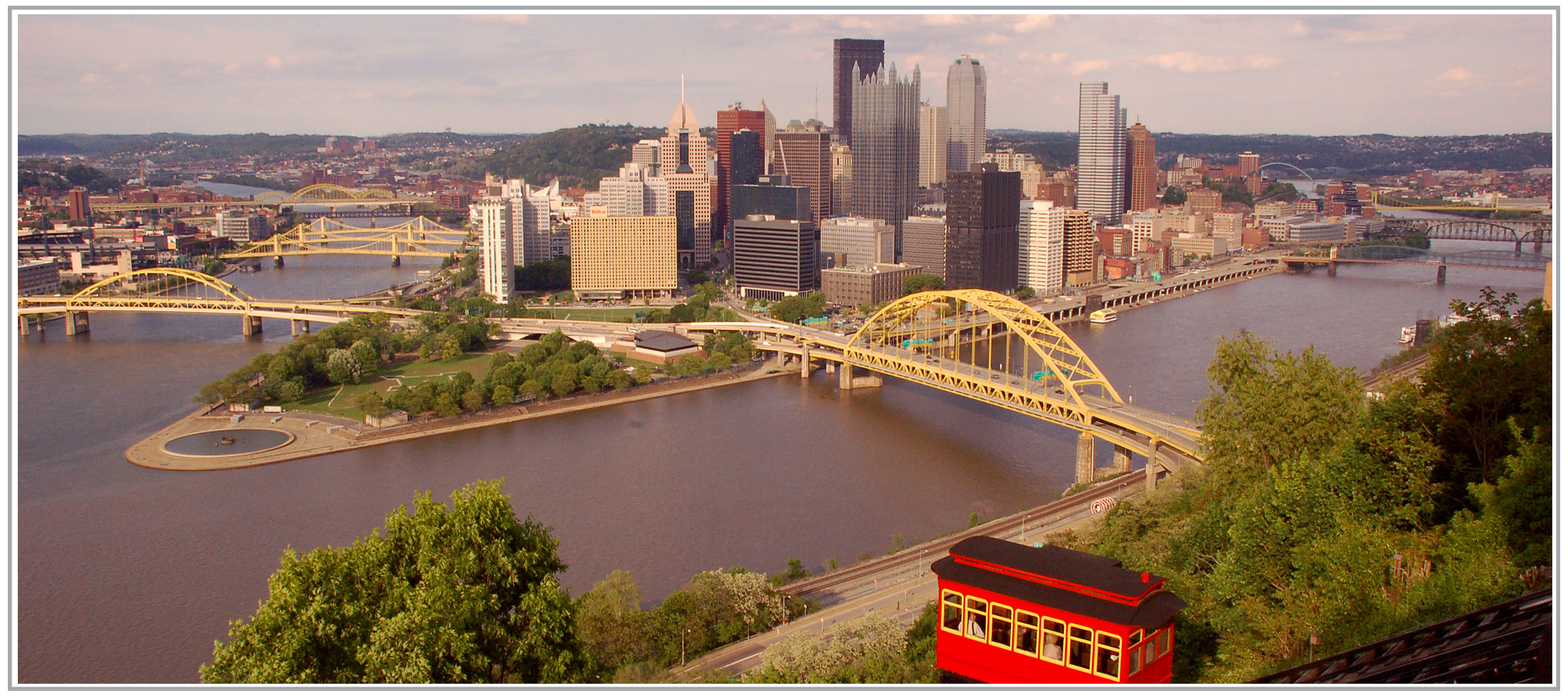 CLICK HERE FOR THE LATEST AVAILABLE HOMES
The City of Pittsburgh has been voted "
The Most Livable City in America
" by multiple sources over recent years. We were highly successful reinventing ourselves from the "Steel City" to a
High Tech
and Healthcare hub. The city limits has had an increase of 40% in population since 2002 with many of them being young, thanks to high tech companies like Google making Pittsburgh their home. Downtown Pittsburgh has turned into a little NYC with apartments and condo's popping up all over the place. Old ethnic neighborhoods that were once run down are now thriving communities. Bike lanes are common place. This city has completely reinvented itself.
We boast some of the
Best Colleges
including
Carnegie MellonUniversity
which is 2nd in private colleges in the country of new tech start-up companies,
University of Pittsburgh
and
Duquense University
to name a few.
UPMC Medical Center
and
Allegheny Health Network
perform some of the most intricate surgeries and transplants in the world.
The cost of housing and general cost of living in Pittsburgh is some of the lowest in the country. Sports Teams like
Steelers Football
,
Pirate Baseball
,
Penguin Hockey
and
Riverhound Soccer
are consistently at the top of their game. (Not to mention some of the best college rivalries.) We are one of the most Philanthropic Cities in the Country giving Million's yearly to charitable causes.
The "
Pittsburgh Promise
" non-profit provides up to $40K in scholarship money to students living within the city limits.
The
Pittsburgh Cultural District
attracts On Broadway and Off Broadway shows, Opera, Ballet and the Pittsburgh Symphony which is world re-known.
Pittsburgh is voted "
The Next Big Food Town
" by
Bon Appetit Magazine
.
Washington Post says "The Little 'burg Catching Food Critics by Surprise." Zagat
just voted us the #1 Foodie City in the Country for 2015. And the Strip District downtown with all fresh vegetables, fish and meat markets reminds you of New York City.
We are said to be "Little Hollywood" the over 187 movies filmed here including:
The Avengers, The Dark Night Strikes Back, Abduction, Lovestruck, Sudden Death, Robocop, Get Smart and Flash Dance.

What are you waiting for? Call me today to see to explore Pittsburgh City Living!
City of Pittsburgh:
http://www.visitpittsburgh.com/
City of Pittsburgh Schools:
http://www.pps.k12.pa.us/site/default.aspx?PageID=1